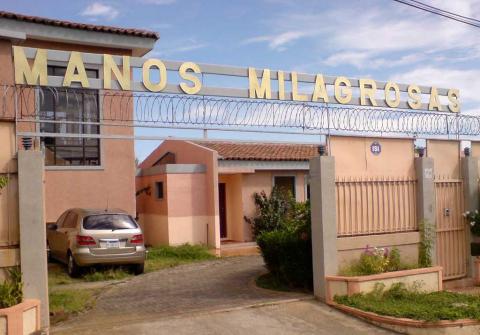 Lately I have read many articles and books on self-help, personal growth, non-traditional medicine, energy of money, etc., and thought about the authors something like: "How well they write, smart people, original thinking." But I always see myself as someone who helps with actions, not with writings. And in my heart I was proud of this, I admit it and I have the purpose of amendment. However, with increasing frequency I began to hear from my friends and acquaintances the phrase "write about this". 
However, I did not want to, thinking it was better to help one write for a hundred. Now I'm not so sure. It can help somebody to understand what I see, I know and I feel that it is happening. I am a healer, a therapist. Most of my life I hid what I had to show and take advantage of.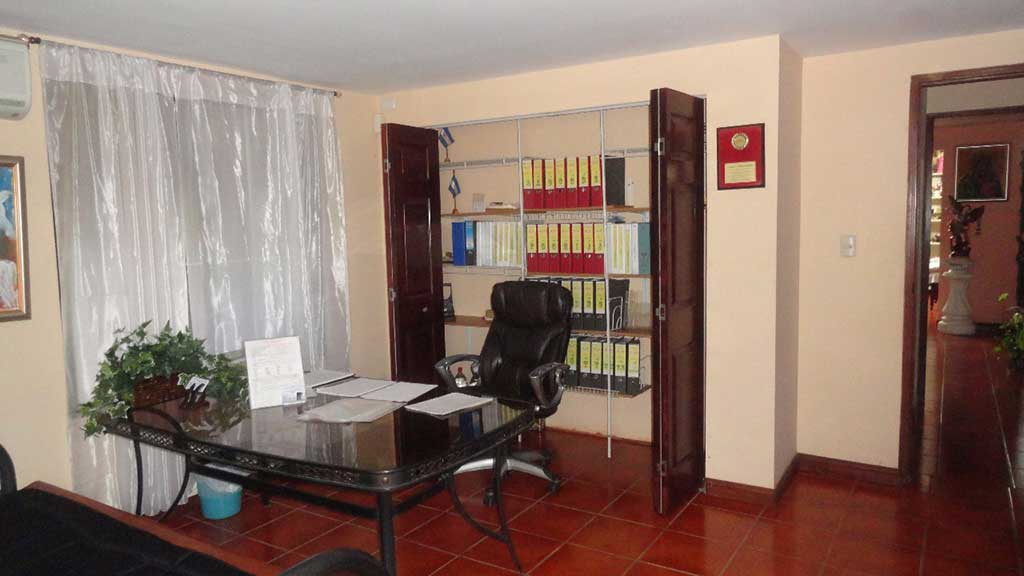 Having graduated in Economics and Finance and not a Doctor of Medicine, 25 years ago I gradually began to understand that I feel and in some way "see" the functioning of the human organism and I understand what and how to change so that things are as God intended. The fact that I was able to do it surprised me. I do not know where this knowledge came from. I understand that there is a superior force that guides us and that we call God. I believe that He gives us this knowledge. This gift is not always obtained through work and study, through what is read in books and learned from experience. It is something beyond rational explanations. People full of talent cannot rationally explain how they choose notes to compose a melody that makes us cry or laugh, or how they align words in such a way that they result in verses that for years remain in the soul and memory. Some work long years to obtain knowledge, others receive it as a gift. You just have to use it wisely. Then, I began to realize that when I see someone or just think of a person, through a mysterious channel I can get information that, for example, it seems of frequent cramping in the muscles of left calf. Or a person's eye, which can look completely normal, but I can feel that he or she sees much worse than with the other eye. That such another person can hardly sit down; his coccyx hurts because of the inflamed hemorrhoid. And that woman a few months ago lost a huge sum of money and is still suffering from this breakdown.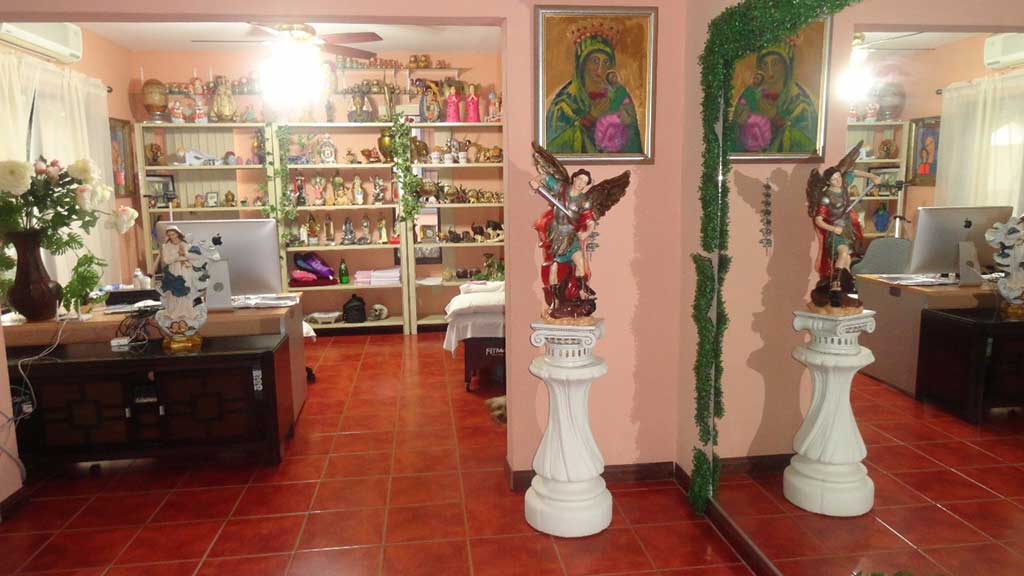 And, what is more interesting, I not only see what is happening, but I understand where it comes from and how to cure it. The positive changes come almost immediately, about 20 minutes after I start thinking about the issue, and through thinking, correct it. I think something like this: "Here you have to move the muscle, here inside the nape there is a strange pulsation ... ah, a small greenish tumor, from there comes the pain in the left part of the head"; two-three hours - and the tumor disappears, dissolves ... I understand that someone can say: "It is easy to affirm that there is such a tumor, if there is no way to confirm it ...". In the first place, now modern medical devices do allow us to find out many things, but when one already knows where to look ... But the most important thing is that the problem disappears, the pain goes away. This is no joke, nor is it mere suggestion. After the treatment, people return again and again, bring their children and grandchildren. Everything can be cured. How many things can be successfully treated without medication, without surgeries.
While I was working as a financier, always in some mysterious way appeared people who needed my help. In Moscow I treated a young woman who for six years did not take off her socks neither day nor night because after surgery on her ankle she had a wound that never healed. Three or four months later she went back to wearing high-heeled shoes, and I felt happy. No matter what happened, what I saw, what I did ... They are separate stories. But she was completely cured. After my treatment, a 78-year-old lady was able to climb the stairs without missing her breath ...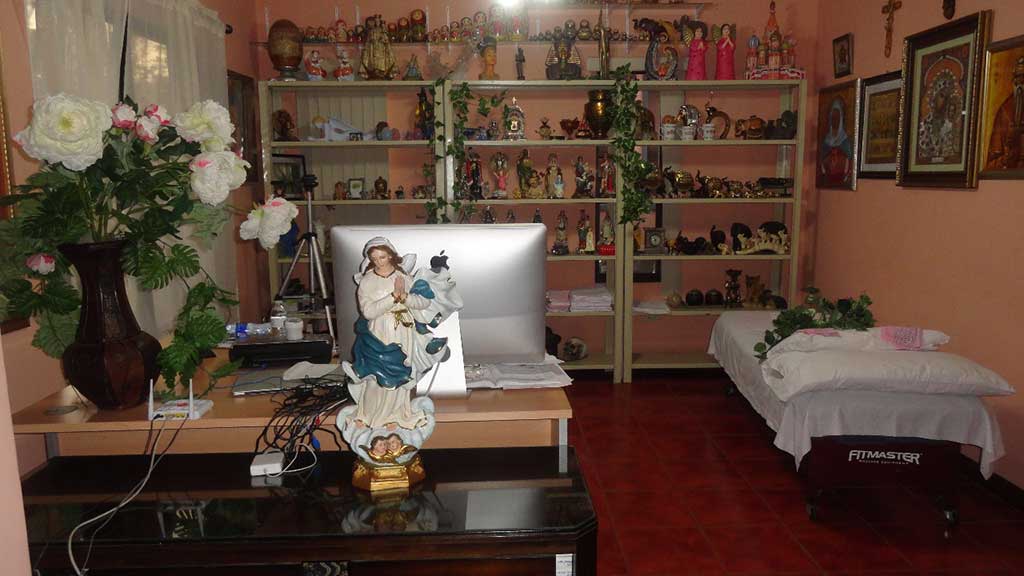 And there was a completely exceptional case that made me very happy ... No, that's not the exact word, it's better to say "I loaded my batteries". So precisely! Because when you deliver something, you lose energy ... And when you see the result and the patient happy, you reload ... 19 year old boy, was born in the city of Rostov. Impotence problems. Just seeing the expression of anguish on his face, one wanted to cry. When I started to run my hands over his body, a strange idea came to my mind, and I said: "You have fallen from a tank". He looked at me as if doubting my sanity. "Well," I replied, "let's continue with the revision, let's leave the tank." I examine the lower abdomen, the muscles of the groin. There I perceive something. Does your left leg hurt? Answer yes, it's hard for him to walk, his left knee hurts. Sometimes you do not have to be wise or clairvoyant to see the obvious. I feel that the muscle in the right part of the groin is much smaller than the muscle in the left, which is inflamed. So, I started working to reduce inflammation. When the young man returned the next day, his eyes flashed. He shouted from the doorway: "I remembered!" Indeed, five years ago he and his friends climbed into a tank that is installed as a memorial to the Great Patriotic War at the entrance to the city of Rostov. He fell out of that tank and hurt his left knee. This is how the problem began. The relationship between stroke and erectile dysfunction is a separate issue. I could draw how I see it, but I find it difficult to express it with words and make a diagnosis. Our organism is a very complex unit. I do not agree with official medicine because often does not see this relationship between the parties, and different specialists treat different organs, without seeing the total. That beautiful boy was treated of the consequence of the problem and not the problem itself. I remember that on March 8, International Women's Day, he called me in the morning to congratulate me, after a very pleasant night with his girlfriend ... I was happy. It was the most emotional greeting for March 8 that I have received in many years. I have had many patients, many ... But I did not like to speak publicly about the subject and about my gift.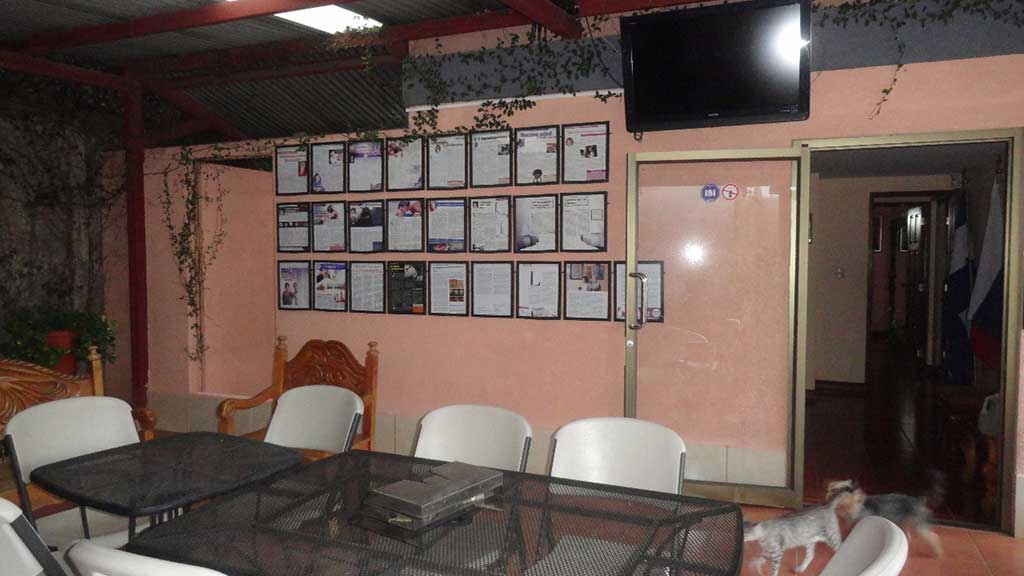 To remove the headache or any other kind of pain, or at least to reduce it in a few minutes, is something that has not surprised me or my patients for a while. The important thing is that I understand how everything began, when and in what sequence. I perceive signals that come from that part where, I suppose, the cellular movement does not correspond to that which the cells of a healthy organ should have. The truth, I do not know what is the theoretical explanation of what I feel and do. It often happens that when I press a point on the body with a finger, the patient tells me that there is pain. Pain that does not feel in a normal state, only when I pres that area. There tend to be knots, microtumors. I always try to show the whole picture to the patient, so that he knows where the root of his problem lies. And with joy we observe how things change, sometimes at a glance. When my husband retired, he invited me to move to a peaceful country, Nicaragua, where he had worked many years ago. After twelve months of reflection and preparation of documents, we two and my daughter moved to Nicaragua. It is difficult to describe things ... Everything was different, I could not say if better or worse than in Moscow, but different. And then, as if all the doors had been opened. I went to the Directorate General of Revenue and explained that I can cure with my hands, that I know exactly what to do and how, and that I want to receive fees and pay taxes. They told me: "Go ahead" and they prepared the necessary documentation. A commission came from the Ministry of Health. They reviewed everything, talked with the patients, were surprised and issued an official permit. I am working with full legality. I want to refer especially to the Government authorities. No obstacle, full support. A very simple rule: "Work and pay taxes". I thank the President of the Republic and his wife Rosario Murillo for having personally supported the establishment and development of our clinic. I appreciate them very much as rulers and as people and all I can say is "thank you very much". In general, it is not that difficult to start a business here. If one has thrust and energy, he will succeed. Now I have on YouTube more than 100 programs and short films. More than two years, a program about my work has been broadcast on television. There, people tell their healing process, narrates their stories and experiences. But the most interesting part of the program is when I receive two calls to the studio. People with health problems call to the studio live and share their health problem with the audience. Somehow I perceive, even at a distance, those negative currents and I manage to reduce or remove the pain after two or three minutes, directly in the air. The only ones who are not satisfied are those who did not make the call. I remember that a young woman was sobbing on the phone when her pain disappeared. Everyone in the studio was very moved. It is the first brief report about our clinic in Nicaragua, "Manos milagrosas". About my job. Maybe, it's just the beginning of our communication. Suddenly, someone is interested in the subject and want to continue telling. And now, the most important thing I know about my work. The world is composed of energy. Or more exactly, of space and energy, as the great Einstein said. As I believe, I perceive these energy currents and I can modify them. And as a result, I hear the magic words: "It does not hurt anymore."