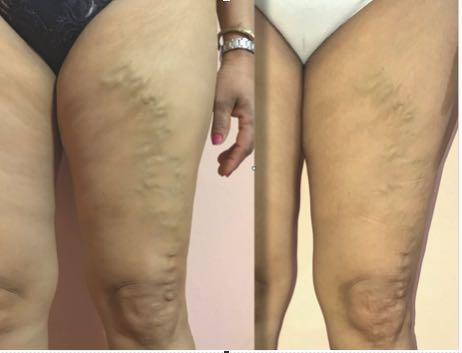 I will present several photos before and during work with varicose veins.
In the case of varicose veins, work is always successful. Because there is a secret. There is a particular opinion. Absolutely different from the opinion of traditional medicine. Varicose veins are the result, the reflection of the problem. To treat them, is absolutely necessary elsewhere.
Only with one session, you can feel the reduction of pain in these places, the decrease of the protuberance, the color of the veins, their density.